My name is Holly and I am submissive. I know, it sounds like a 12-step introduction, but submission is a very particular sexual identification in the BDSM community and I am rather proud of that association. I did not choose submission or this lifestyle; I am submissive and I am a part of the lifestyle whether I participate actively or not. In fact, I eat, breath, sleep, write about, fantasize about, and feel submission in every aspect of my life. I use what I have learned through submissive play in both my personal and professional life.

However, as with many things in life, submission comes with suffering. To say I wasn't prepared for the disappointments is an understatement. But as the Buddhists say, "no mud, no lotus." If we know how to use the mud, or pain, we can learn to grow beautiful lotuses, or joy. We cannot seek or focus on pleasure exclusively as we may begin to believe emotional pain is something to avoid at all costs. There are lessons in that pain, and I'm about to share some of mine.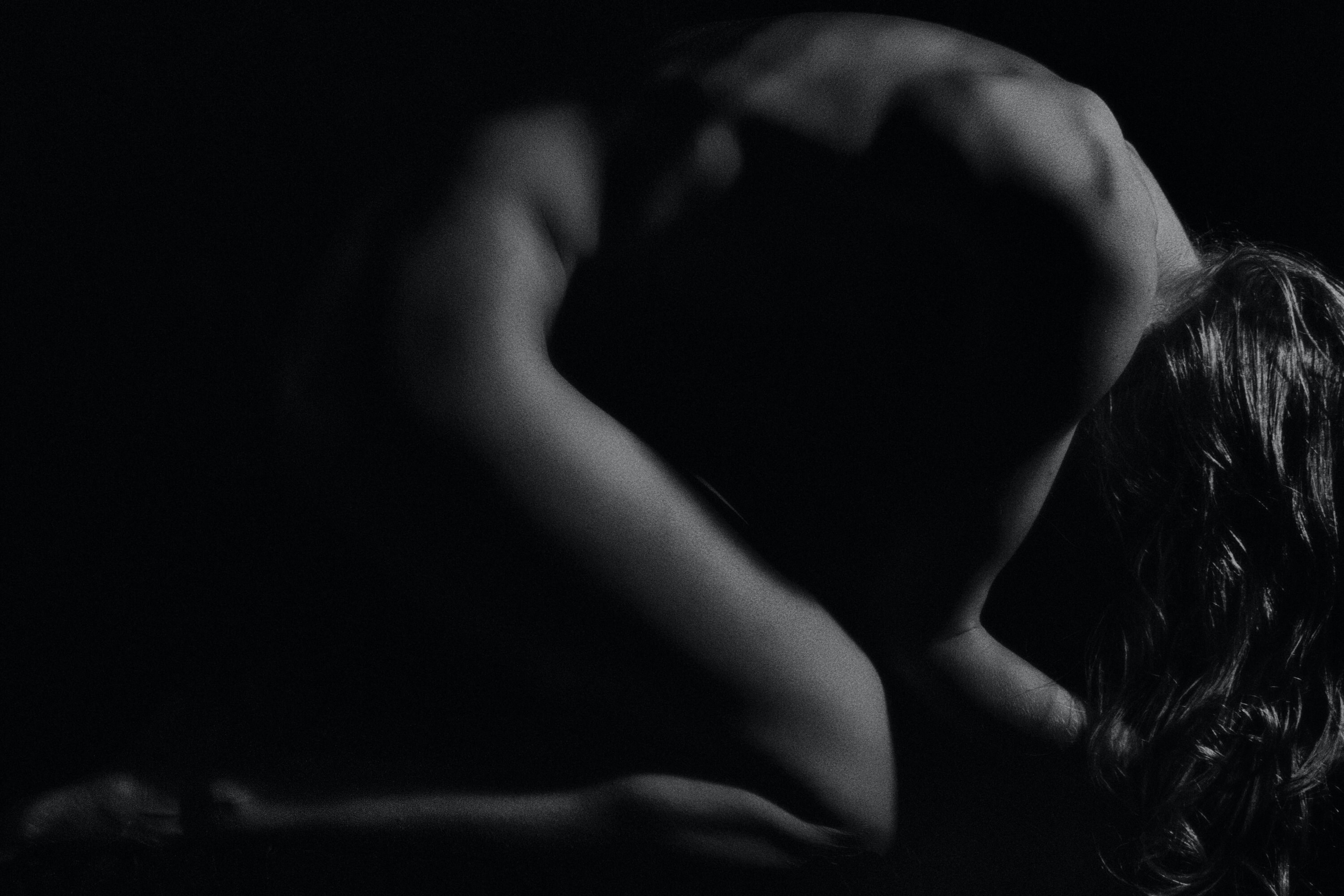 SUB FRENZY
Sub frenzy is a crazy roller coaster ride that comes with no warning. It was like a switch had turned on and all of my senses were suddenly alive and raw. I became unhinged and my inner slut emerged. I hungered for Domination. I didn't care if He ever wanted to see me again, I simply never wanted the feeling to end. Every bite, slap, orgasm, and bruise sent me into a state of euphoria more pleasurable than anything I had experienced. I wanted to be used 24/7. I lacked discernment and I did not ask appropriate questions. As a result, I placed myself into some very unsafe situations that I am grateful to have come out of unharmed.

Along with meeting with Dominants, I was reading everything I could get my hands on regarding the various types of submissives and the kinds of relationships that existed. I joined Fetlife and started learning about kinks. All I wanted to do was talk about my newfound self, but I didn't have any friends in the lifestyle. I had read about a term called "subsister," but how the hell was I supposed to make female friends when all I cared about is being choked, gagged, spanked, and disciplined? Frenzy is this crazy, slutty little minx that wants her way and doesn't care about the consequences.

Frenzy may come and go for a submissive, but for me it lasted almost a year. It wasn't until I experienced a particular Dominant that my mind quieted and I understood what I am and who I was meant for. I saw and felt my purpose so clearly that frenzy subsided. It was a relief, to be honest. Now that I am out of frenzy, I can see its importance and see how pivotal it was in shaping me as a submissive. I was free and open and I didn't have any judgments about what I would or wouldn't do. Playtime was my classroom and I wanted a PhD in submission. Now I know my submission is constantly evolving and there is no limit on what I can learn or experience.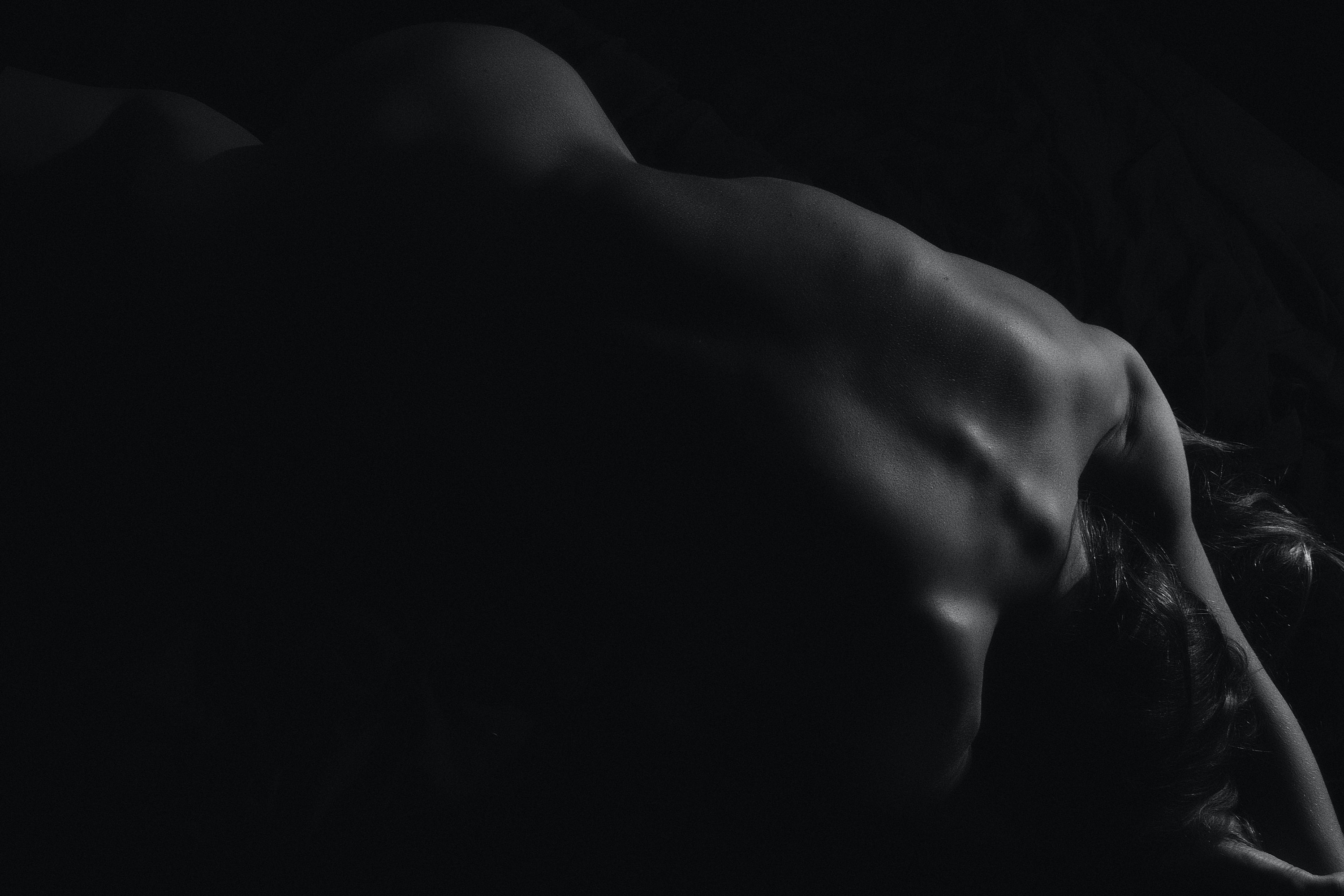 FRIENDSHIPS ENDED
During sub frenzy, I wanted to tell everyone about this fantastic thing I had discovered about myself. My passion for BDSM was oozing from every pore in my body. I was so overwhelmed and excited, I didn't realize – or remember – how closed minded most of society is about sexual taboos. Until the fifth edition of the Diagnostic and Statistical Manual of Mental Disorders (DSM-5) was released in 2013, BDSM was considered a deviant behavior and could warrant loss of children in a custody battle. BDSM was not dinner table conversation and there are a lot of misconceptions of the lifestyle.

Regardless of that fact, I began telling friends of my new found self, and I was met with both negative and inflammatory reactions. I was called a slut, a sex addict, a doormat, ignorant, and stupid among other things. I was confused at their responses. These were my friends and they knew me. Some said I was going through a phase and it would pass, mid-life crisis even. I was given an ultimatum from my best friend at the time to get professional help or the friendship would end.

There was nothing medically wrong with me and that I was a consenting adult, so the friendship ended. To be judged, labeled and abandoned for my sexual preference was humiliating, and it opened up a new world of understanding regarding all types of lifestyles. This was a really painful lesson and I learned to stay quiet and hide. I learned that no matter how progressive the world may seem, conversations around sexual behaviors and practices are still very uncomfortable for most individuals, and here I was singing the praises of ropes and riding crops. I had to make new friends. BDSM is about community and sharing experiences, and this journey is not meant to be taken alone. Slowly, I began to find new, kinky friends and I felt safe discussing my needs and asking questions.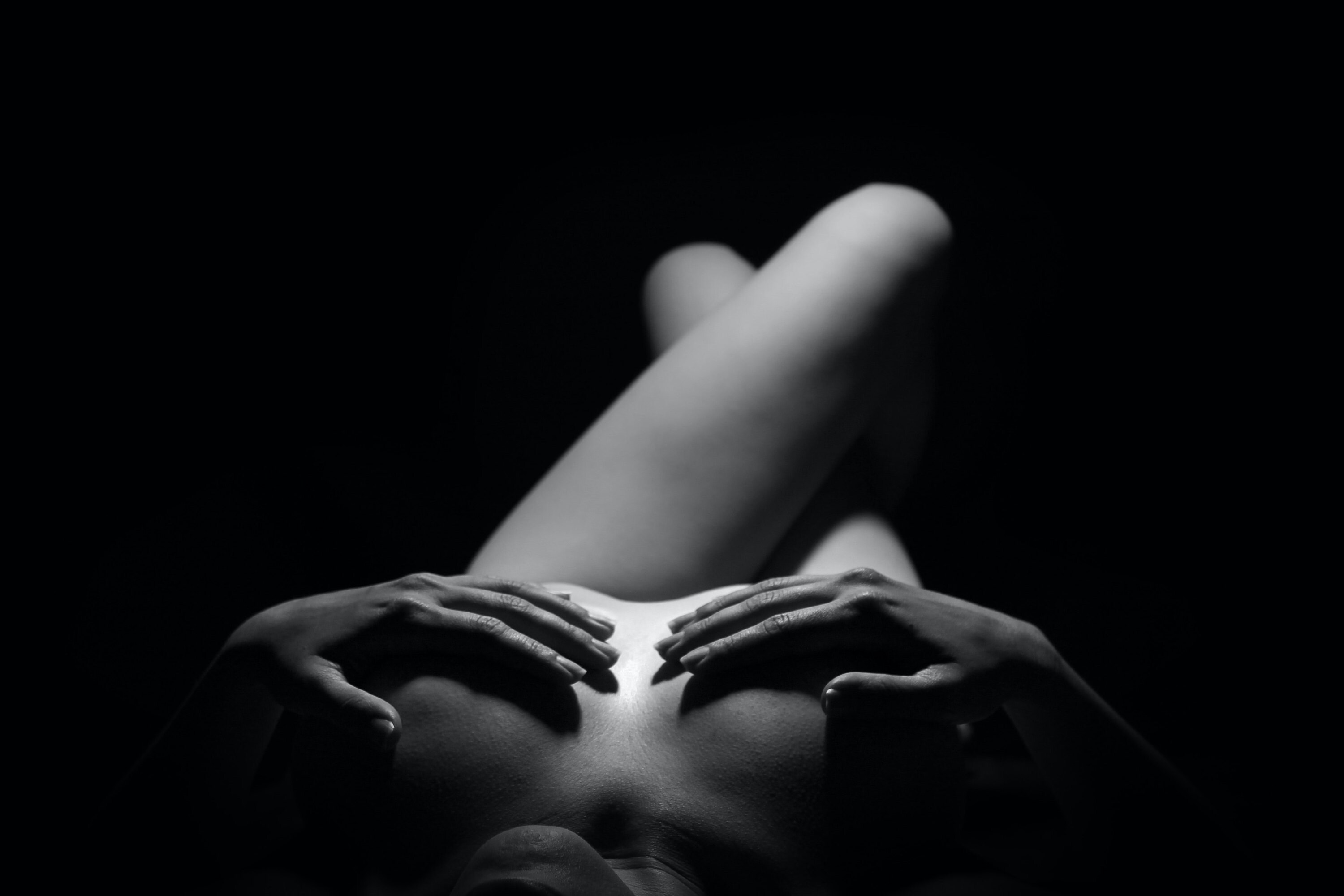 FINDING A PARTNER
I was recently single after a 19 year marriage and I was re-entering the dating pool in the age of technology. It was scary as fuck, and I felt so far out of my comfort zone. But it was dating that led to my discovery of BDSM and my unbridled passion for it. A chance conversation with a man I had been seeing changed my life forever. We explored a bit of bondage and I experienced surrender for the very first time. The freedom and release I experienced in that singular moment was a rebirth. I was forever changed I could not go back to vanilla sex.

I began to read about submission the next day and I joined Fetlife. It didn't take long before the messages came flooding in (Dominants love a newbie submissive). There are also a few dating sites that are for kink minded individuals. I have had success with both Kinkd and Feeld. That being said, on all three sites, anyone can say they are Dominant and they can say they are looking for exactly the same things. I learned the hard way most Dominants just want to play and do not want the responsibility that goes along with engaging with a submissive – I will get to that subject later on.

There was a lot of excitement around potential partners that was followed by heartbreak. No matter how well I communicated my desires and needs, I was left with the same result after playtime; silence. Finding a good match is extremely difficult. Dating conversations in the kink realm generally begin with, "so what are you looking for?" Sex is usually the first topic on the table and it all begins to look like a negotiation. I learned that if our kinks and sexual desires didn't align, I didn't want to take the time to meet. I learned to ask questions like, "how do you manage sub drop," and "have you ever had a D/s relationship?" I learned to feel into my intuition and energy and pick up on social cues from the very first message.

In the beginning, however, I was hungry for attention and domination. Sub frenzy is insatiable and she wants whatever interaction she can get. But I learned to place some very strict boundaries around offering myself to a Dominant. Submission is a gift we present to a deserving partner. It is not something to be demanded in the first conversation. No, I will not be calling you Sir or Master from the start. I have learned to say no and trusted a gentleman would show himself eventually.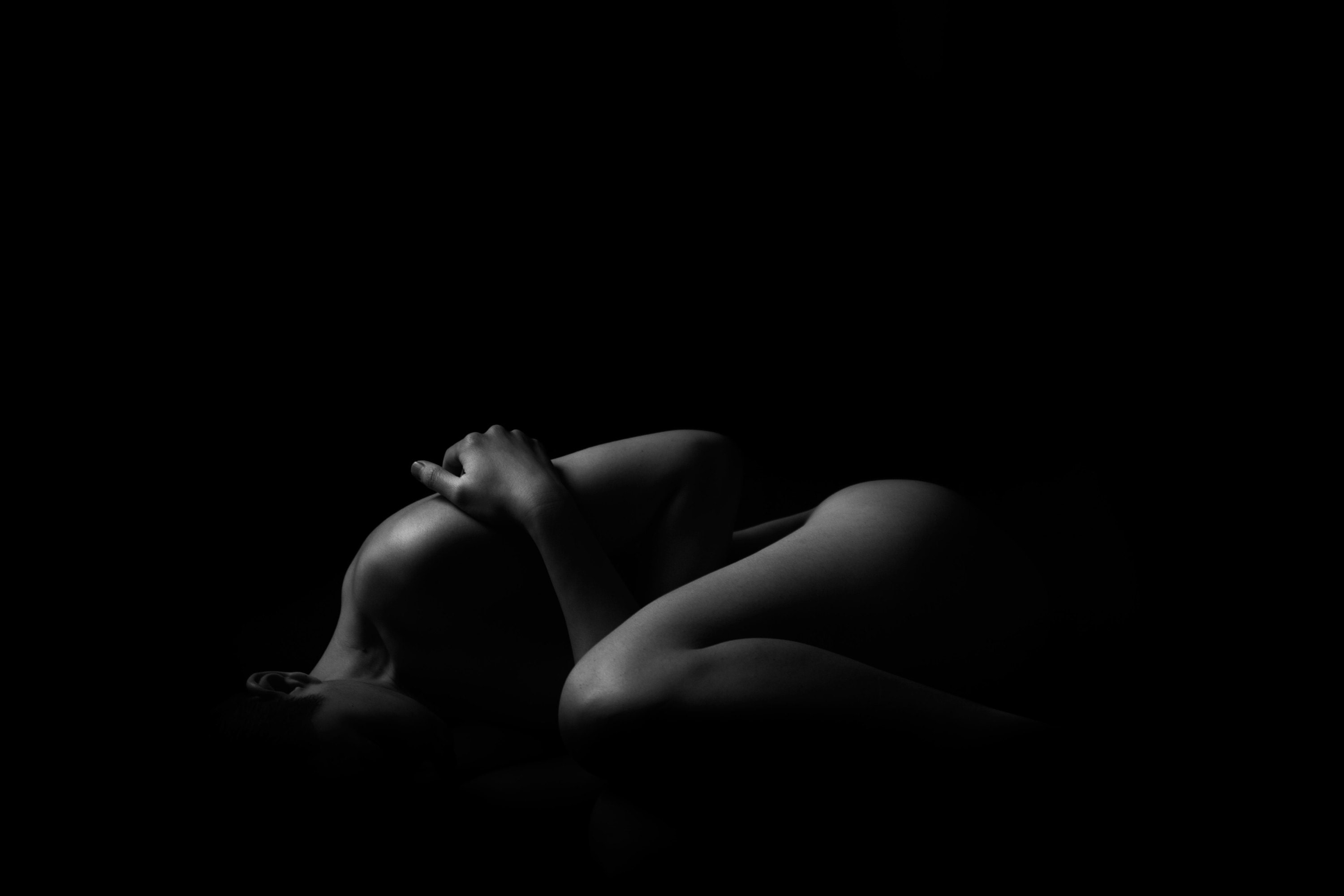 SUB DROP
The most painful aspect of submission for me is sub drop. Sub drop is an emotional and physical experience that mirrors depression. It is a result of crashing hormones after a very intense scene with a partner. It can also occur when a relationship ends with a Dominant. Drop can range from mild symptoms of fatigue to overwhelming feelings of dread and physical pain. The first time I experienced sub drop I had no idea what was happening to me. I felt confused, depressed, scared, unworthy, shame, physical pain, exhaustion, and bewilderment.

I had engaged in several scenes with one particular Dominant over a three week period. Our sessions were intense and sex was transcendent, leaving me floating on clouds for days. There was not enough time in between our sessions for me to come down, so when I finally experienced a drop, it was like crashing into a brick wall and I was alone. The Dominant neither warned me of drop nor supported me through it. He did not return my messages or calls and was completely unavailable to me. His silence added to my feelings of shame and abandonment. It was another Dominant friend that noticed what was happening and he guided and supported me while I navigated my way out of it. I am forever grateful for his assistance and his selfless act of service toward me.

Each submissive experiences drop differently, and the time frame ranges for each of us. What I have learned about myself is that I experience a drop three to five days after a scene, depending on its intensity. So while a Dominant is cuddling me after our session that very same night believing he is giving me after care, I don't generally want closeness at that time. I am still in a euphoric state feeling all the sensations in my body; I am energized, alert and over stimulated. Any effort of care and connection at that time are somewhat lost on me. I now try to take some of that affection in as I know what will happen to me in the days to come. Regardless of whether I receive after care in the coming days from a partner or not, I have incorporated some practices to care for myself. I make sure to rest, drink lots of water, eat properly for my body, and get gentle exercise. I try to get outside in the sun and walk. I take baths and indulge in self care.

Submissives become another version of themselves during drop and our behavior is quite unpredictable during this time. We will say and feel ridiculous things about ourselves and our partners. We may even act out and seek pleasure or attention from another Dominant to fill the perceived void. This need for validation and reassurance is intense and as important as air. Not every Dominant is willing to guide us through this critical time, but they should be. It is ok to be needy and scared and crave affection and attention. It is ok to feel bad about what happened during a scene and to question our desires and values. What is not okay is for the Dominant to be unavailable during this time. This was an extremely difficult learning curve for me, and I have accepted that there are no guarantees a partner will be able to meet your needs after a session.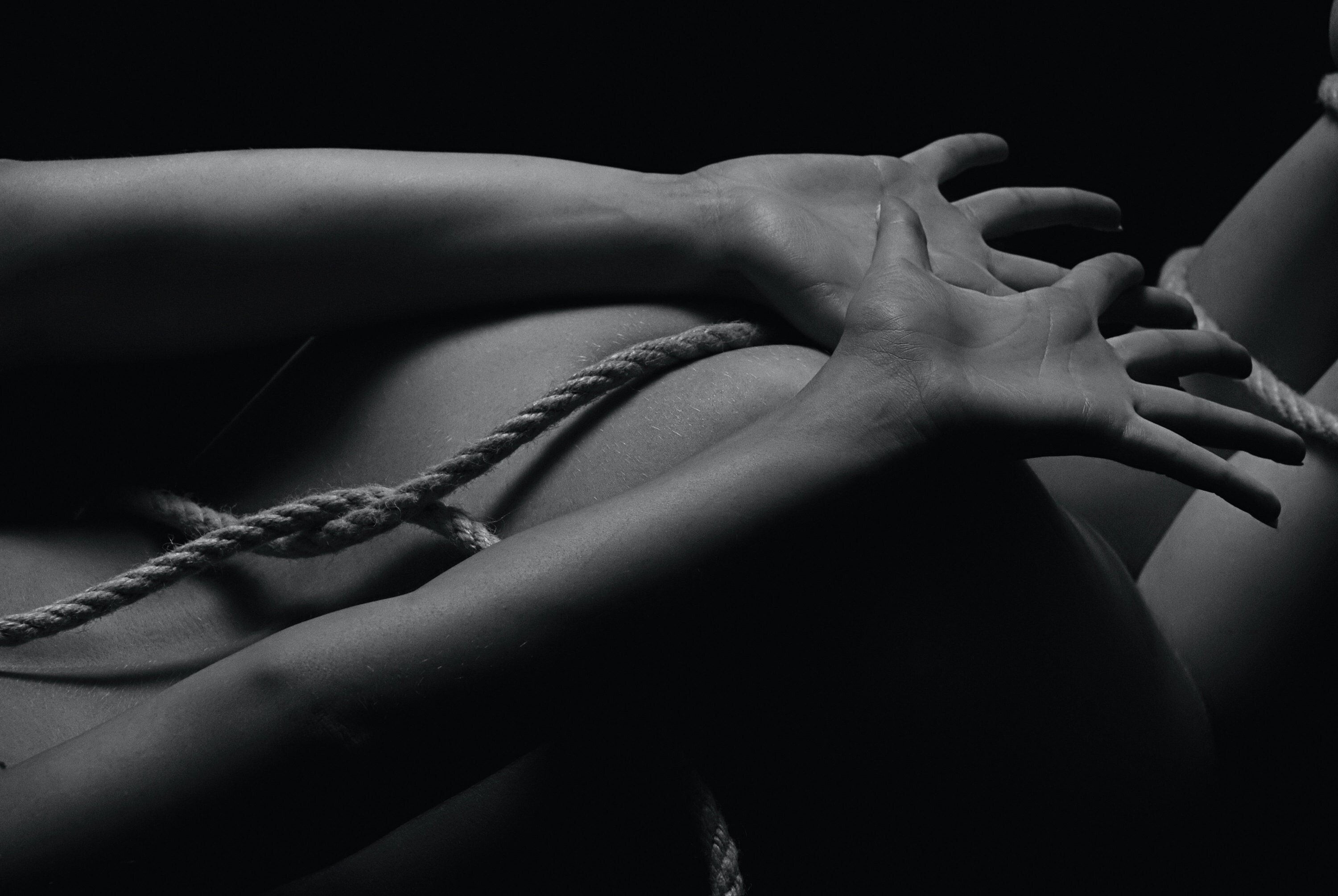 NO MUD, NO LOTUS
Despite all that I have highlighted above, being submissive is who I am; this lifestyle is not a choice for me.. The lows of this journey are as equally important as the highs, and the growth I have experienced is priceless. I have learned to communicate my needs, to create boundaries and, most importantly, how to say no. I have forged some beautiful relationships with Dominants, submissives and myself. And the most profound aspect is that the journey never ends. I evolve as a human when I put myself out there and take risks. I have learned to use my suffering as a gateway to understanding and realizing true happiness. No mud, no lotus my friends.
---
Holly Deeply is a submissive/sacred slut living in Southern California. Writing allows her to share her experiences and passion for BDSM. Healing through D/s play and writing about it is something she hopes to inspire in others living their truth through submission.